Продолжаю потихоньку разгребать завалы фотографий, сделанных за последние годы в Австралии. В какой-то момент в Австралии вспыхнул интерес к различным робототехническим новинкам и необходимости обучать всему этому подростков и агитировать на поступление на технические специальности всех Университетов Квинсленда, имеющих кампусы в Бризбане. Миссия Фестиваля- «To create a general public informed by science, inspired by its wonder, convinced of its value, and prepared to engage with its implications for the future» World Science Fesitvale.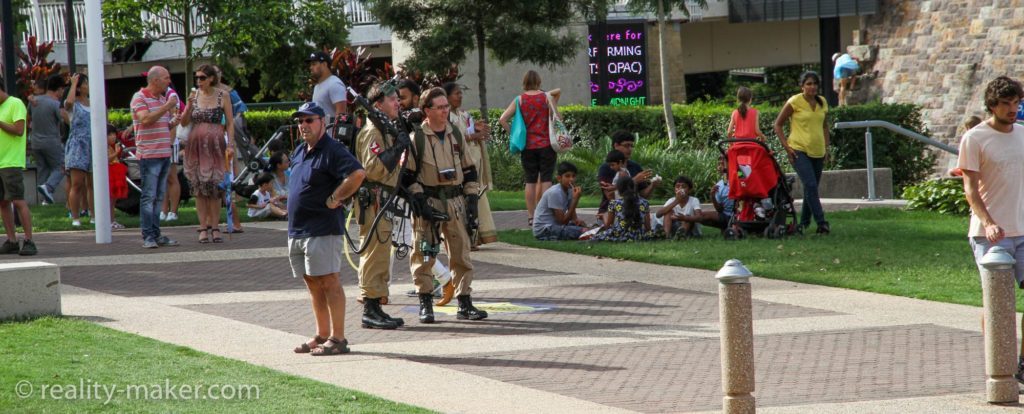 В рамках этой концепции и состоялся Первый Фестиваль науки в городе Бризбен. Фестиваль стартовал в 2016 году и его открытие собрало более 180 тысяч посетителей, активно интересующихся инновациями и наукой. Что ещё раз подтверждает, что Австралия твёрдо держит курс на развитие и привлечение передовых технологий.
Мероприятие проходило на «Южном берегу» (South Bank Parklands), а часть интерактивных экспонатов и лабораторий творчества располагалась в здании Музея штата Квинсленд. Музей Квинсленда, посещение которого бесплатно для публики, за исключением выставок проводящихся по обмену, либо по определённой тематике и договорённости, оставил часть научных экспозиций, посвящённых океану и защите окружающей среды действующими на протяжении двух последующих лет.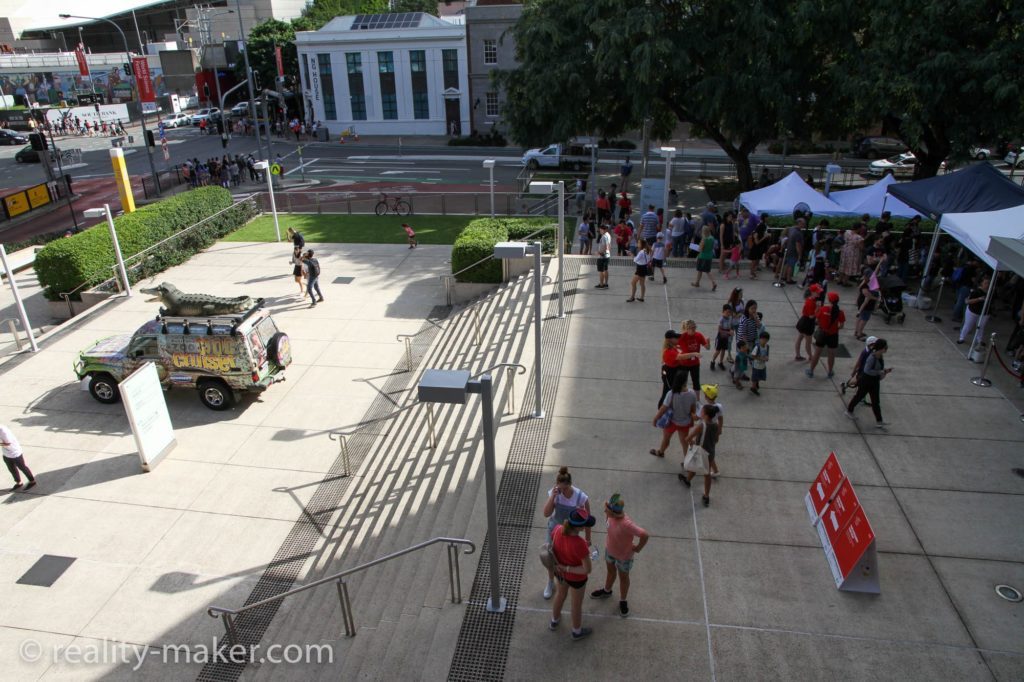 Быстро пробежись по основной части выставки, рекламирующей различные учебные заведения и университеты Австралии, расположенной на набережной и оценив толпу народа, мы как изначально планировали отправились на интерактивную демонстрацию различных роботов на основе конструкторов Lego, большими любителями которых являются мои дети.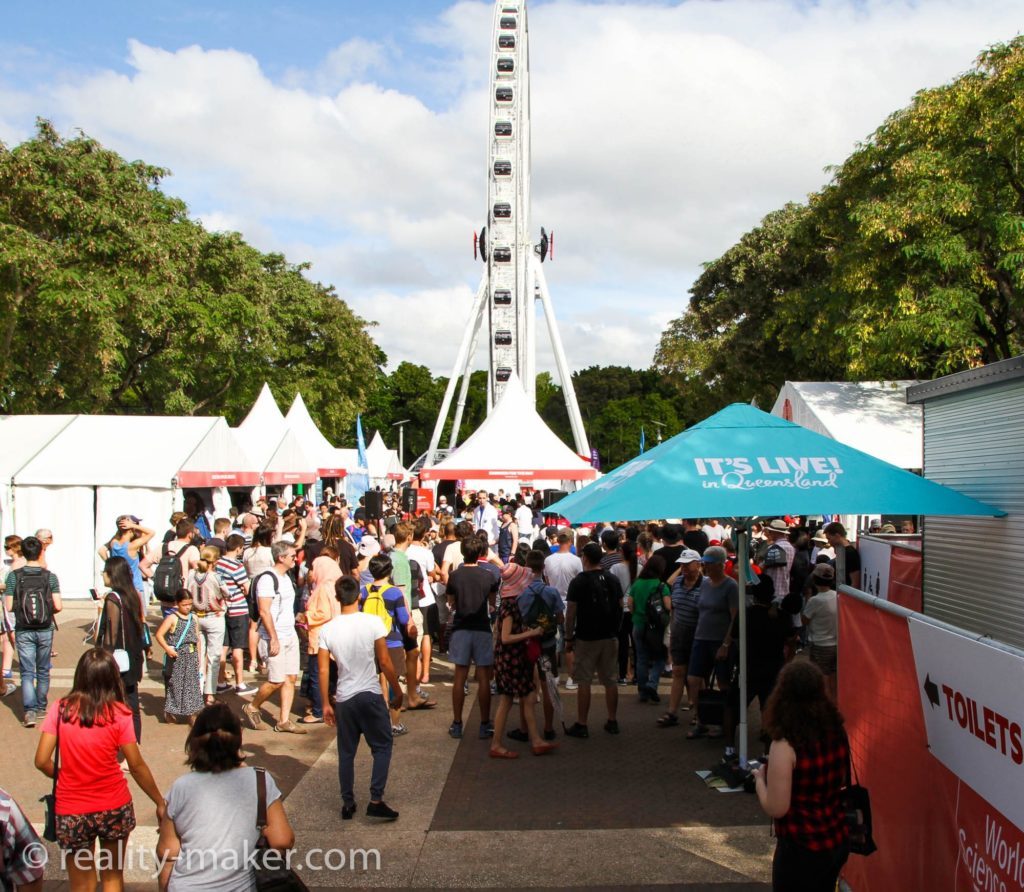 Мы буквально застряли на стенде на последующие пару часов, не смотря на огромные очереди желающих приобщиться к высокому искусству вождения роботов на основе конструктора. Собирали и программировали различные модификации самодвижущийся тележек на основе стандартных программируемых модулей. Дети увлечённо тестировали поведение и алгоритмы движения, вообщем, играли в инженеров робототехников, которых как оказалось очень сильно не хватает в Австралии.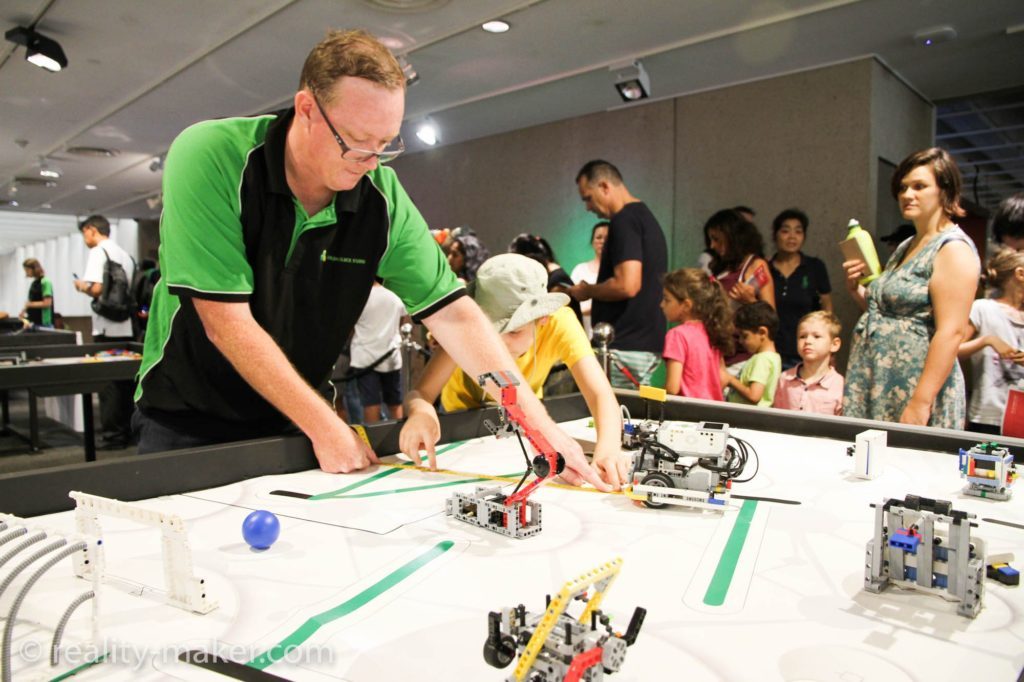 Я же, в ожидании, пока дети наиграются, в рамках выделенного временного слота, точнее нескольких таких слотов, так как места в очереди занимали сразу несколько взрослых, что называется «зацепился языками» с сотрудником фирмы-организатора мероприятия, на предмет перспектив иммиграции в Австралию инженеров-робототехников и их востребованности в тех или иных отраслях как таковой. Сотрудника интересовало сколько реально инженеров с современными навыками в области робототехники ежегодно получает рабочие визы в Австралию.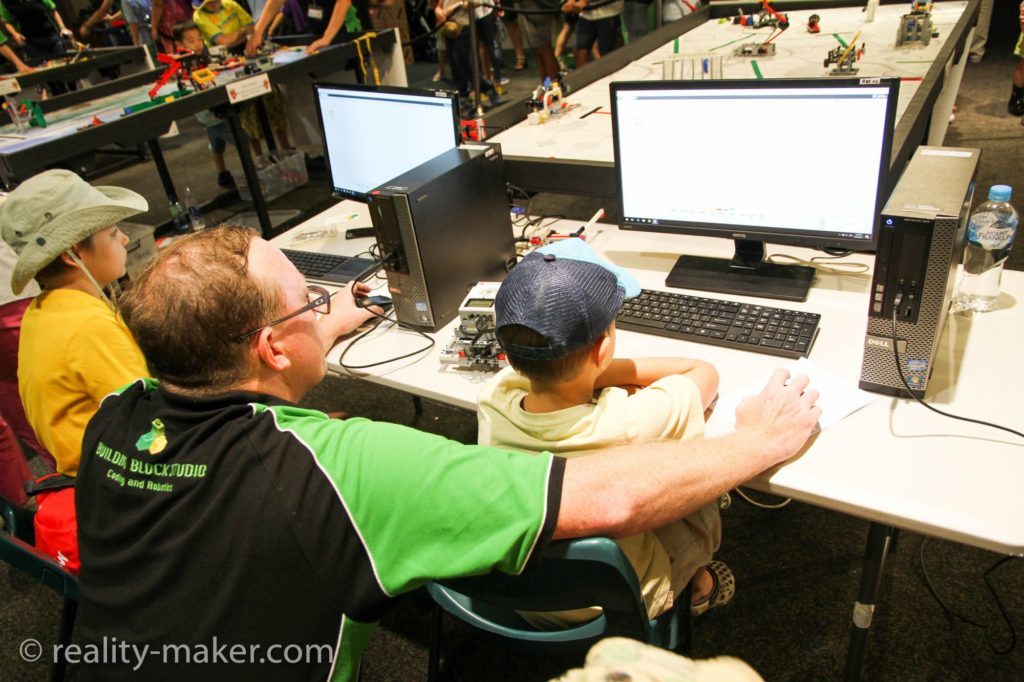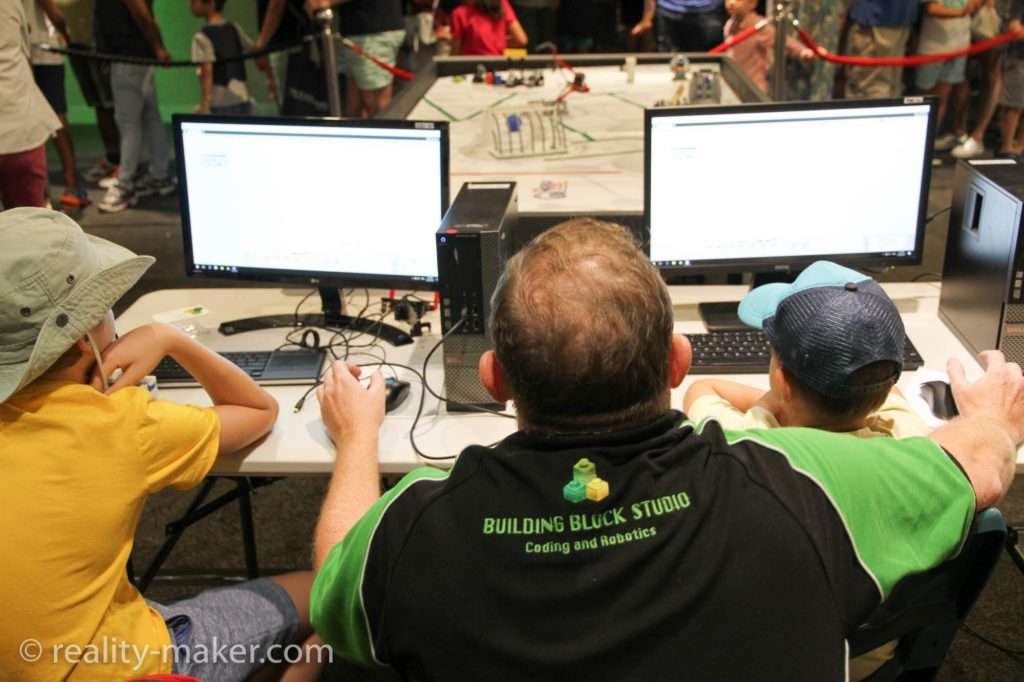 Меня же, интересовало, какое практическое применение всем этим беспорядочно движущимся роботам, кроме обучения через развлечение. Оказалось, что на базе алгоритмов используемых в этих наборах можно вполне себе построить полностью автоматизированный склад продукции, а Австралия всё же большой остров, в который много чего завозят морем и по воздуху.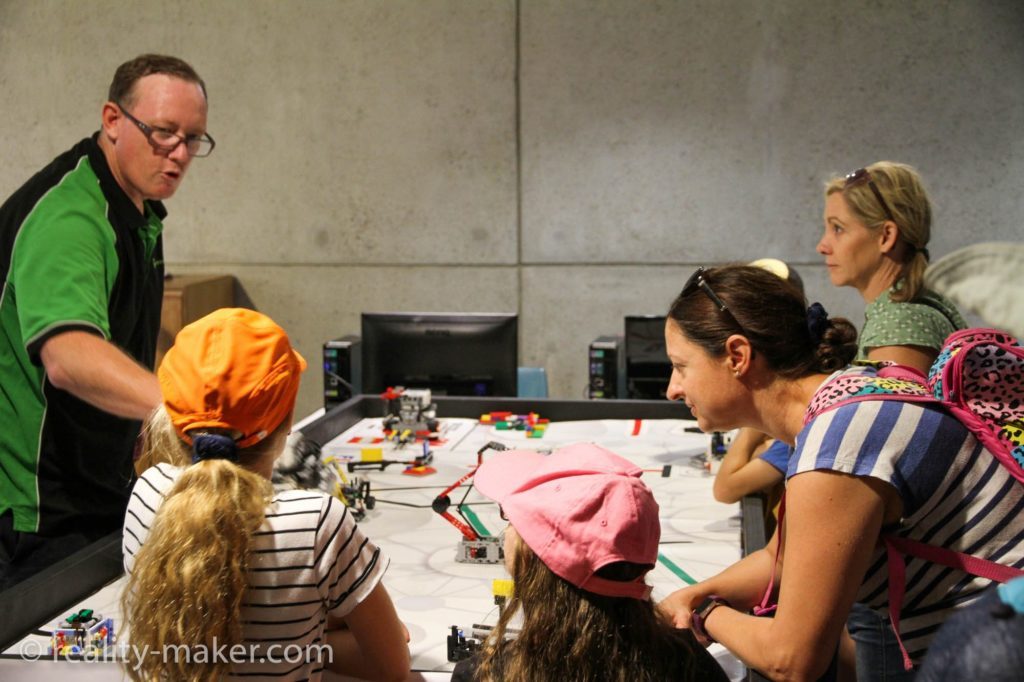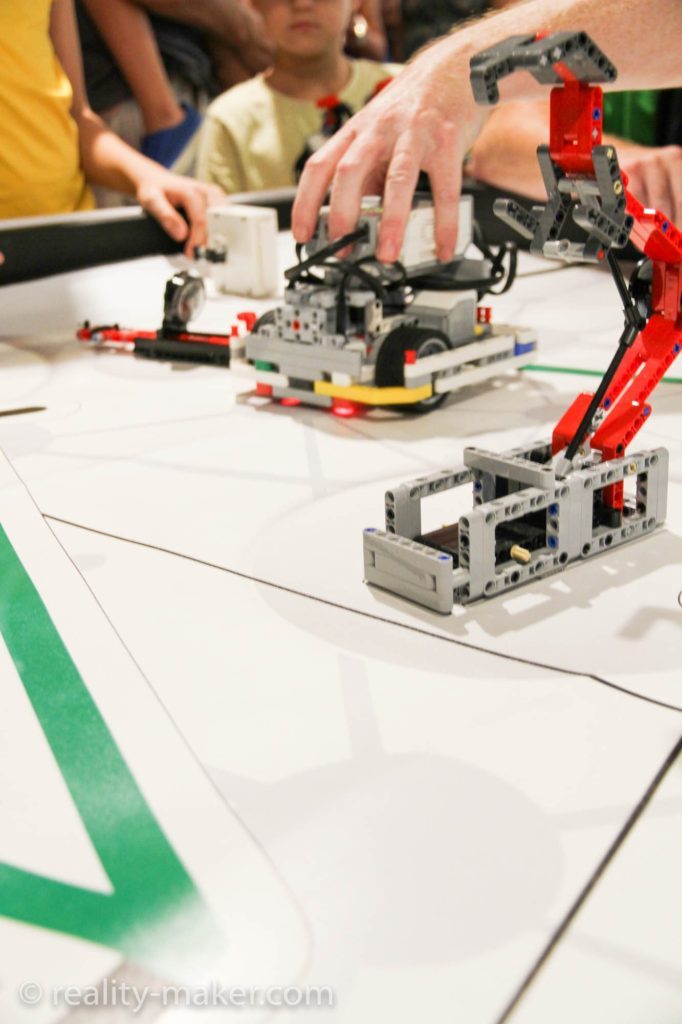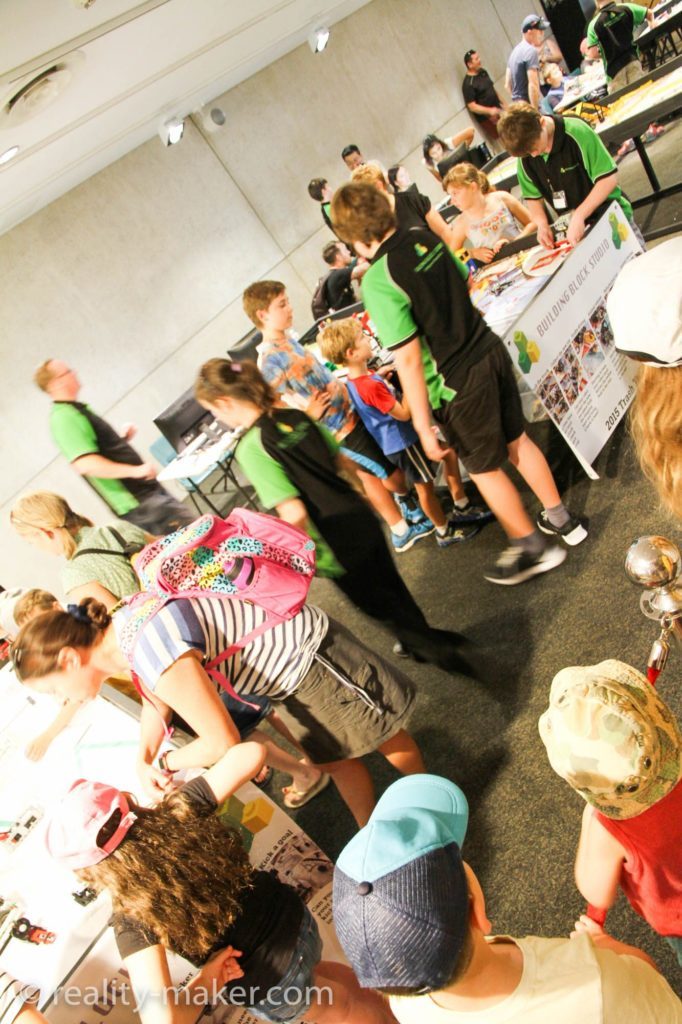 Вообщем, по общались очень продуктивно. И что самое удивительное, Австралия включила в список специальностей высшего приоритета для иммиграции во время COVID профессии, имеющие прямое отношение к робототехнике: Mechanical Engineer (233512), Developer Programmer (261312) и Software Engineer (261313) на фоне стройного списка различных медицинских специальностей.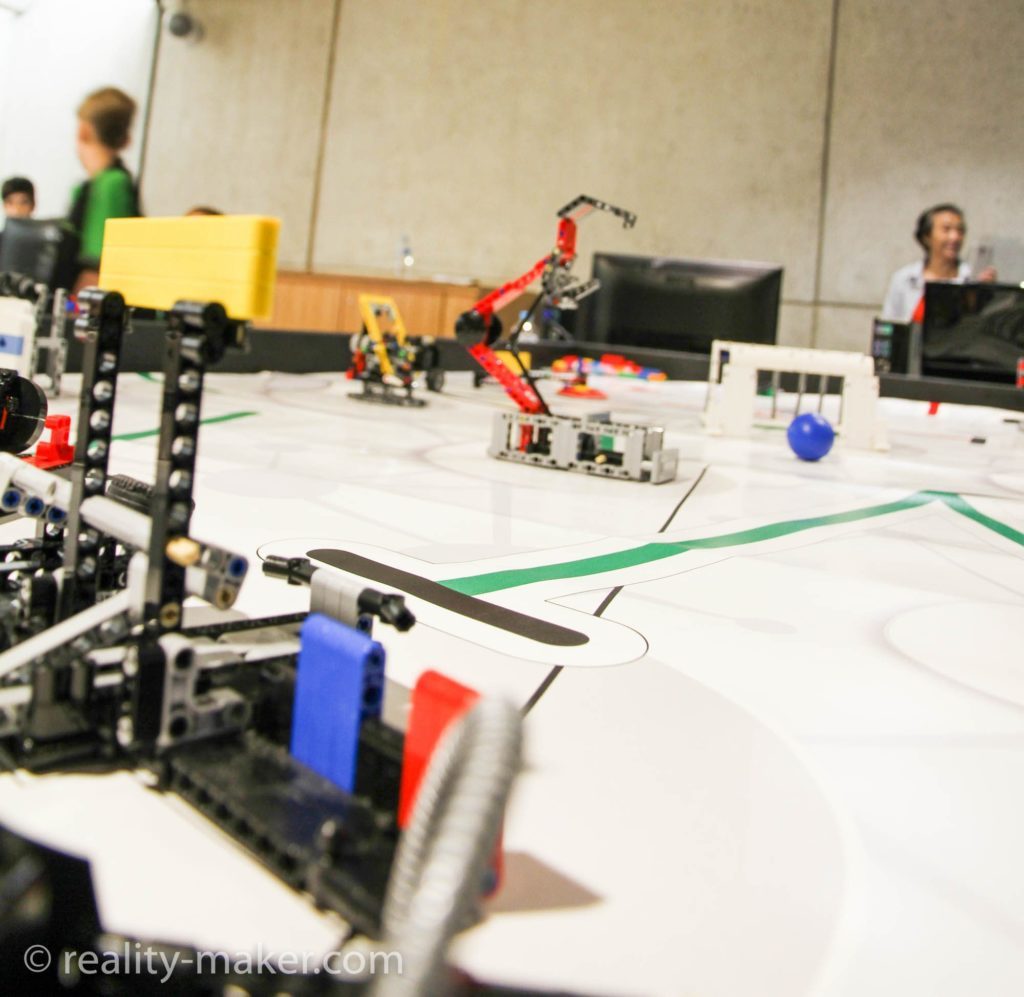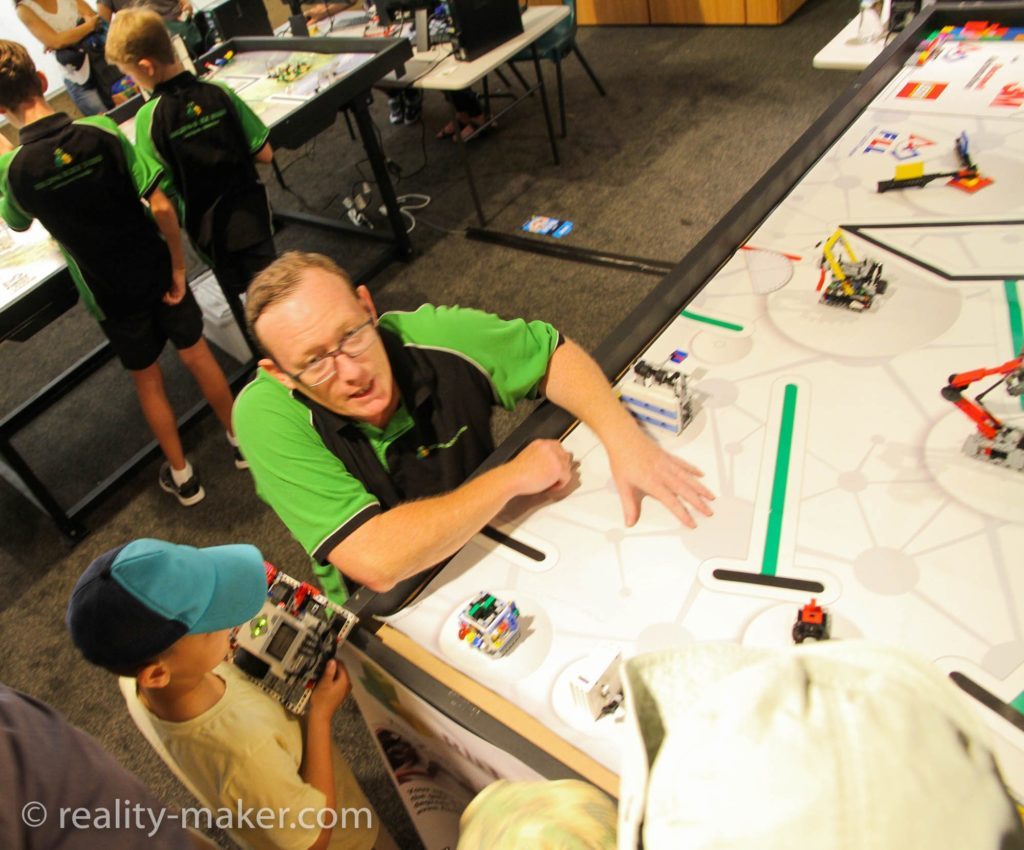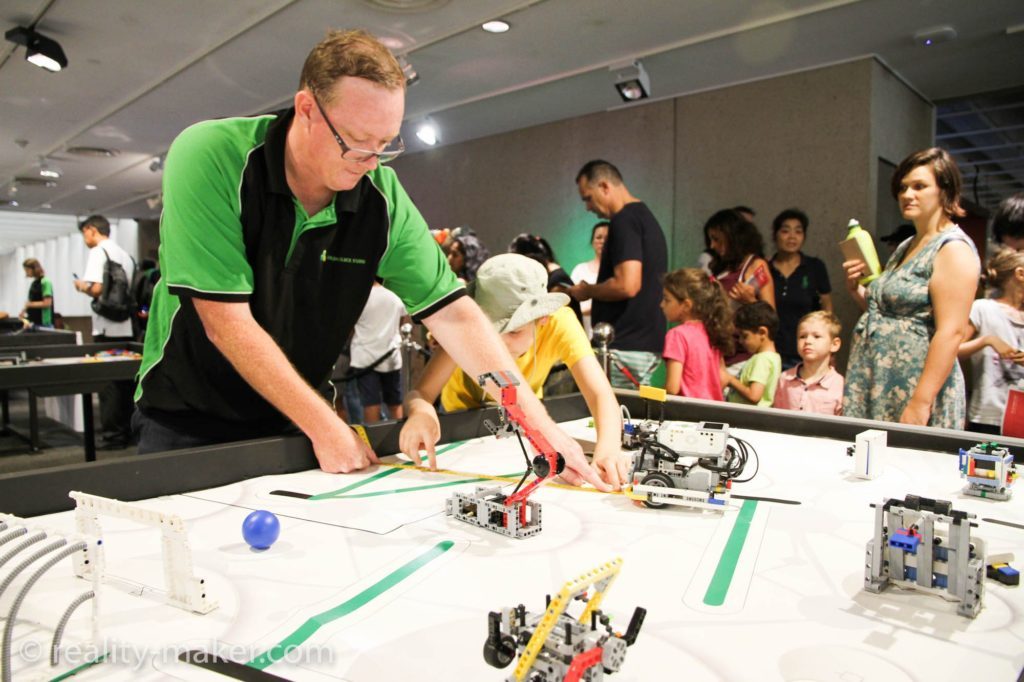 Наигравшись мы отправились домой, пройдя по пути, знаменитую своими полноразмерными пластиковыми «моделями» китов крытую галерею музея, где мы оставили свои автографы на стене. Мероприятие по посещению фестиваля было выполнено на 100%